3M Window Films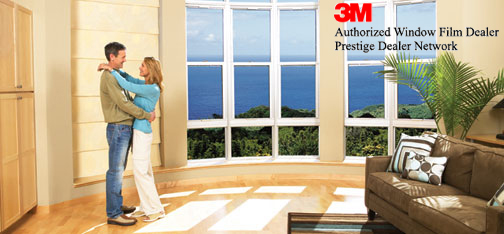 3M Window Films help:
Minimize the disrupting effect of solar glare
Screen out up to 99% of ultraviolet light
Block heat from the hot sun- up to 78% of the sun's heat during the summer
Trap heat inside a cold room
Lower cooling and heating costs
Shield indoor items from fading due to UV light
Prevent sharding when glass is broken
Another of 3M window film's key features is the ability to hold glass in place should it be broken. This is because 3M Safety and Security Films stops glass from forming dangerous shards, instead holding it in place and forming fragments that are much less likely to slice through skin. The end result is a lower chance of causing bodily harm an accident, crime or even terrorist attack occurs. 3M films also create a waterproof layer on the glass that prevents water from damaging the areas connecting the glass to the wall or window.
We service Detroit, Auburn Hills, Ann Arbor, Bloomfield Hills and all of Southeastern Michigan. Call us today at (800)-999-8468 for a free, no obligation assessment and estimate.