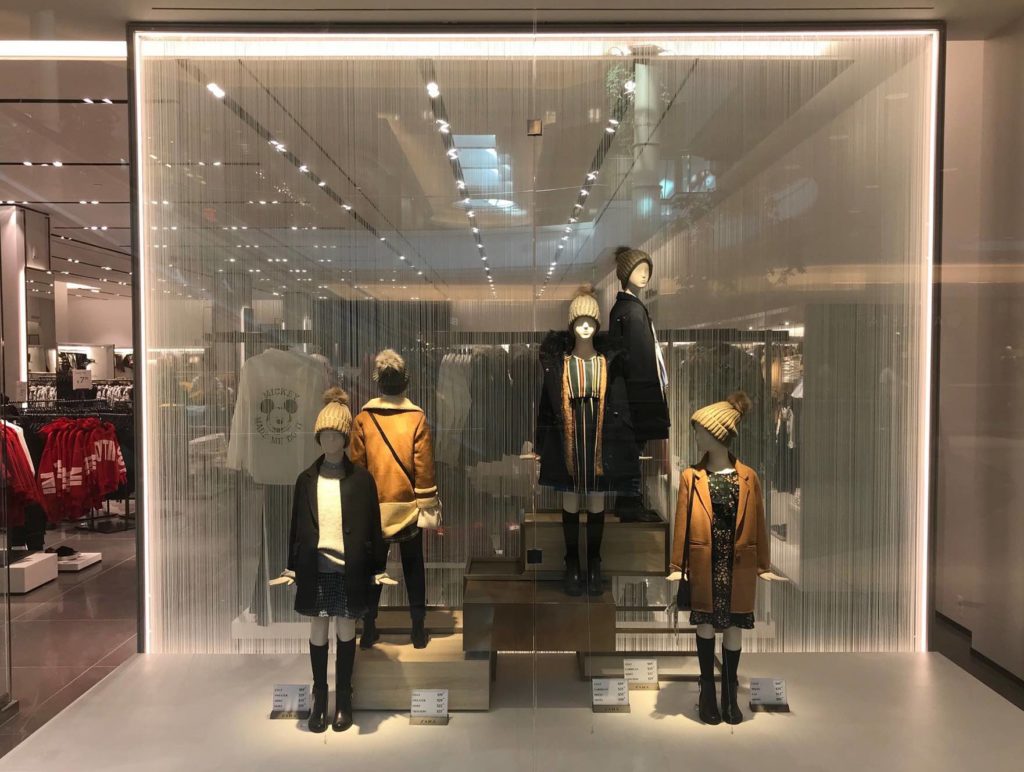 The brand new Zara store at the Somerset Mall in Troy, Michigan recently contacted us to help add visual appeal to their display areas. They wanted to add an eye catching design on the glass that would be behind the clothing displays as you entered the mall. After consultation, they decided on a custom decorative film for the glass panels. We utilized a 3M clear graphic film and printed the desired design onto the film.
Once installed, it gave the store just the visual appeal and decorative pop they were looking for and acted as a perfect backdrop to the clothing displays. If you are in the area, drop into the mall to check these displays out in person. Otherwise, we have included a couple additional pictures below of the project.
If you have any questions about custom decorative film and all the options that are possible, click HERE or contact Michigan Glass Coatings today by calling 800-999-8468 or emailing us at info@michgc.com for a free, no obligation consultation and quote on integrating these films into your space.