Michigan Glass Coatings is very proud to be partnered with 3M Window Films! The company recently celebrated 50 years of making innovative 3M Window Film products! Check out a bit of the 3M press release celebrating this event below.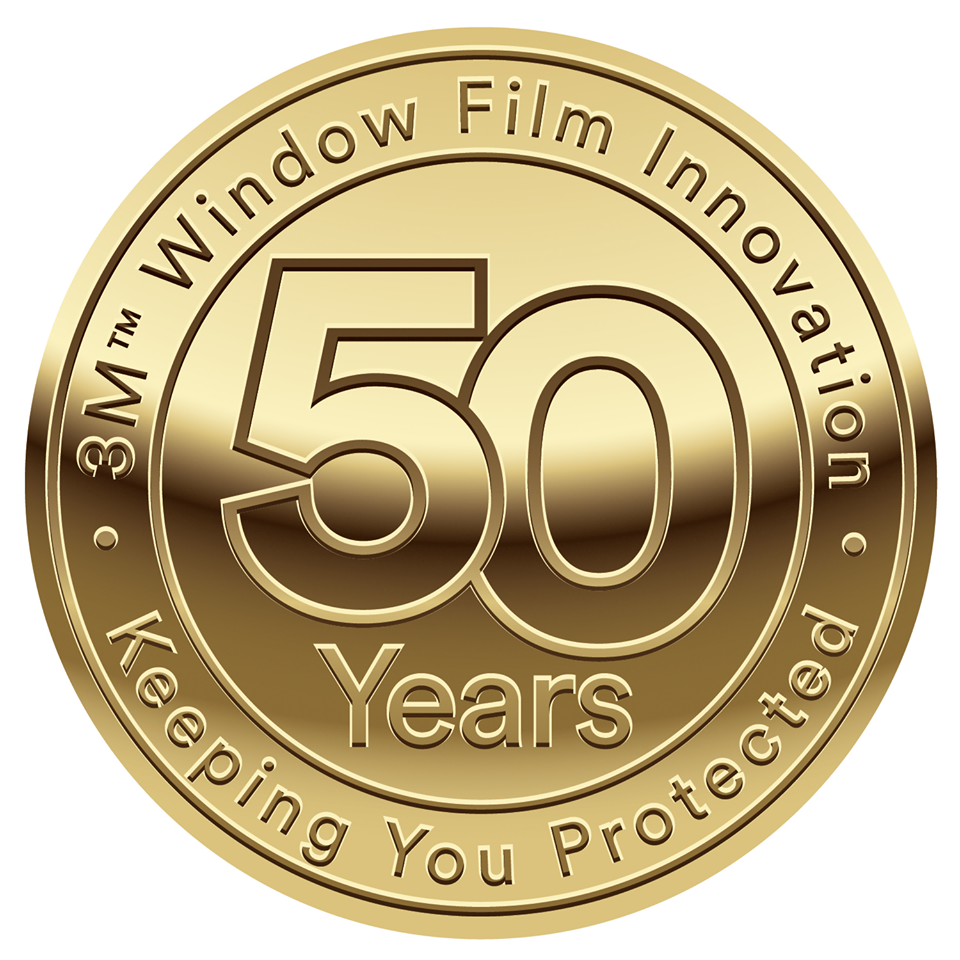 Building on the initial launch in 1966, 3M has worked diligently to improve its original sun control window film offering to expand the product's reach to other areas including safety and security, automotive and interior design. The company's comprehensive window film portfolio features products for residential, commercial and automotive markets, including:
3M™ Sun Control Window Film allows you to let the light in while helping to keep the heat and damage out. Best of all you can get these great benefits without changing the appearance of your home.
3M™ Daylight Redirecting Film utilizes micro-replication to redirect light that would have originally hit the floor a few feet from the window, up onto the ceiling, helping to light the room as deep as 40 feet from the window.
3M™ Dichroic Glass Finishes Film provides the high-end, beautifully artistic look of dichroic glass without the high-end cost.
3M™ Safety & Security Window Film and Attachment Systems can do more than shield you from high energy bills. They can help protect you from unwelcome events, such as break and entry, natural disasters, and bomb blasts.
3M™ Scotchshield™ Safety & Security Window Films deliver excellent performance as compared to standard polyester films in blast and impact events, yet still maintain a high level of optical clarity.
3M™ Automotive Window Film helps improve comfort and protect car interiors and occupants which is a hallmark of 3M Automotive Window Films.
To Read the complete press release about 3M Window Films Golden Anniversary, click HERE