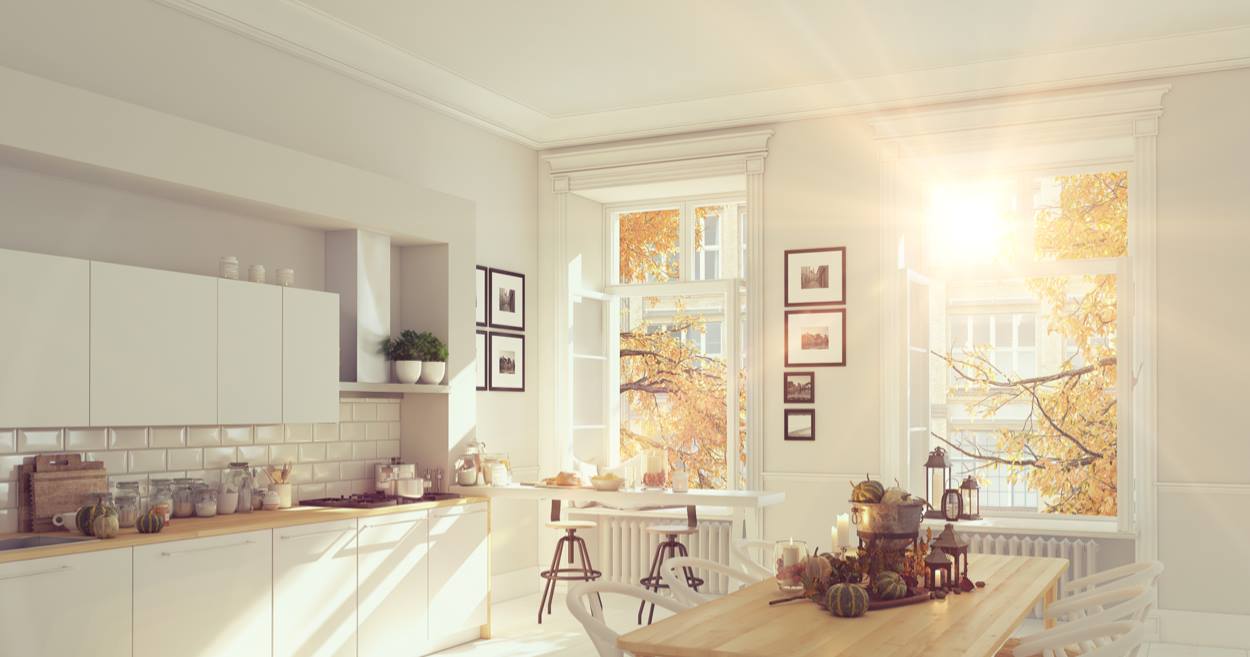 Are you considering the costly proposition of replacing your old windows with something more energy efficient? If so, you should give 3M™ Thinsulate Window Film a look. This virtually invisible film is like insulation for your windows. You will enhance comfort and efficiency year round with this unique low-e window film that helps retain warmth in the winter and cool air in the summer by increasing your windows' insulation value. A single-pane performs close to a double-pane, a double-pane performs close to a triple-pane.
Because the film is virtually invisible, the look of your window barely changes, inside or out, yet it still helps protect furniture, floors, upholstery and artwork from UV rays that cause fading. Easier and more affordable than replacing your windows, 3M Thinsulate Window Film is an efficient, cost-effective way to meet your window insulation needs.
3M Thinsulate Window Film Details
Helps keep you warm during cold winter months.
Good heat rejection provides additional comfort and energy savings in the summer months.
Film offers high visible light transmission with a neutral appearance to help maintain a home's existing appearance.
Significantly blocks the amount of harmful UV rays that cause fading, helping to extend the life of furnishings.
Includes a comprehensive warranty from 3M.
Michigan Glass Coatings is Michigan's premier 3M Authorized Prestige Window Film Dealer that provides excellent installation services coupled with quality 3M Window Film. We are clearly the right choice in Michigan for quality 3M Window Films. Not only do we have extensive product knowledge, we have the highest standards of customer service. Contact us today at either 800-999-8468 or info@michgc.com for a proof of technology demonstration and free, no obligation consultation and estimate on your project.